Meet Dr. Reid!
Thursday, Dec. 7th
Dr. Reid, NSD Superintendent, is visiting Northshore Middle School on Thursday, Dec. 7th. Parents are invited to meet with her in the library before school (7:55-8:25am).
ASB's Operation Spread the Cheer!
Northshore Middle School Associated Student Body (ASB) is seeking  your help this holiday season.
Advisories will be collecting items to donate to the New Bethlehem Shelter which is currently housing 25 homeless families.
How can you help?  Please send any of the following items to school with your child:
Socks/Hats/Gloves
Personal Hygiene Items(toothbrushes,etc.)
Underwear/Undershirts
Blankets/Pillow cases
Backpacks
Warm Shirts or Sweaters
We need all sizes – babies through adults.  We can accept items all the way until
December 15th

.  
Thanks so much for your generosity and helping us help our community through Spread the Cheer!
Career Day – March 7, 2018
Do you love what you do? We're looking for people who are passionate about their careers and want to share it with our students. Career Day is Wed., March 7, from 9-11:30am. We ask each presenter to give a 20 minute presentation to six different groups of students. If you would like more info or think you might be interested, please contact Sandy Hayes at sandyrhayes@gmail.com
.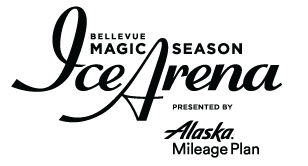 Enjoy ice skating in downtown Bellevue this holiday season and earn money for Northshore Middle School PTSA at the same time! Mention you are with Northshore Middle School at the admission counter and a $3 donation will be made to our PTSA for each paid rink admission during Nov. 24-Dec. 15, 2017 and Jan. 2-15, 2018. Click here for more information.

8th Grade Party
The 8th grade party will be on June 8, 2018 at the Hollywood Hill School House.  More details to come in the coming months.  If you are interested in helping out with the planning, please reach out to Tammy Monson or Lisa Barrios.